Hey guys !!! So I thought it would fun to do a kpop tag for my first post on my new blog series called "Keep It Kpop". I have been a kpop fan for 4yrs now and I still love it. I started liking kpop back in the summer of 2009 ,when kpop wasn't as popular as it is today( and a lot has changed). I was on YouTube watching Angela from
Teddybearkitties
and stumble upon her kpop tag video from her vlog channel called
Teddybearkittiesvlog
and I really liked her kpop questions so I decided to answer them myself.
Kpop Tag

1. What was the first kpop song that you've heard
The first kpop song I heard was Wondergirls "Nobody". I loved the music video ,the song and dance was very catchy!
2. What was the first kpop band you liked and still do?
The first kpop band I like and still do is 2ne1. I have always loved them from the beginning with their commercial song lollipop with BigBang. The main reason I stick with 2ne1 is because their concept doesn't change like kpop groups today. I'm a proud BlackJack!
3.
Who was your first biased ever in the kpop industry?
My first bias ever was Taeyang. When Taeyang came out with his "Solar" album I was hooked. I really loved his voice, his dancing plus Taeyang is a very cute guy!
4.
What is your current favorite kpop boy band?
My current kpop boy band is BTOB. I am still new to them and currently learning their names. My favorite member so far is Ilhoon!
5.
What is your current favorite kpop girl band?
My favorite kpop girl group at the moment is Global Icon also known as G.I. Even though they are still a new girl group I do see some potential in them and I am curious of what their second album will sound like!
6.
3 current favorite kpop song?
1: 4minute "What's your Name?"
2: Lee Hyori "Miss Korea"
3: Jay Park "Joah"
7. All time kpop song for you?
This question is so Hard!!! But I would have to say probably Rain's "Love Song". This song is so good to me.Love it!!!
8.
5 current bias (girl band or boy band) ?
5: Infinite: Dongwoo
4:JJ Project: JB
3:2pm :Taecyeon
2:Mblaq :Lee Joon
1:M.I.B: 5Zic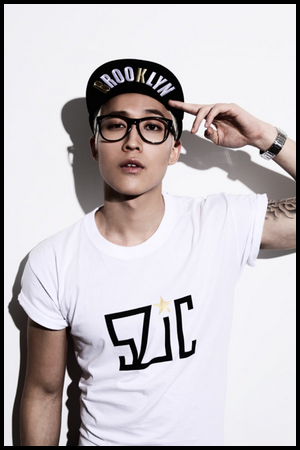 9.
Who would you like as a boyfriend/girlfriend in the kpop industry?
Very tough question but I would love Jay Park to be my boyfriend because he seems like a pretty cool guy!
10.
What comes to mind when you hear the word "KPOP"?
When I hear the word "Kpop" I think of YG,JYP and SM entertainment because these are the best industries out their that have great kpop groups!
So I hope you guys enjoyed this kpop tag. I plan on doing more kpop tags in the future with different questions. Fill free to answers these questions on your blog or tell me in the comments. I would love your feedback!